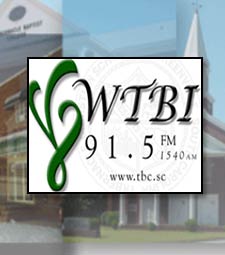 Listen to our Pleasant View Baptist Church radio broadcast. For several years now, we have ministered to the upstate region with a weekly radio broadcast entitled Pleasant View Baptist Pulpit. We can be heard each Sunday afternoon on WTBI 91.5 FM or 1540 AM at 3:30 PM. You'll listen to a gospel song and a message from our Pastor. Tune in and let this broadcast be a blessing to you!
To request an audio CD of a broadcast, email us.
Feel free to contact us with your questions or comments!